Outline of Research and Development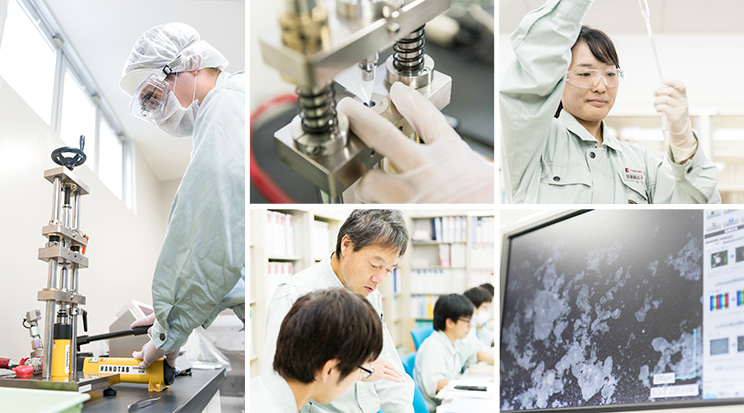 Research and development is the core of our founding spirit.
Kyoto Pharmaceutical Industry's research and development is the foundation to embody the founding spirit, which is to "return our gratitude to the society through creation of excellent drugs" and it is, without exaggeration, our Corporate Identity itself.
The history of Kyoto Pharmaceutical Industries over the last 70 years is marked by the continual challenges for the discovery of novel compounds for new drugs and development of our original formulations for new useful dosage forms. We can definitely say this because we have delivered to the market a number of new products which were born out of our infinite aspiration for the health of patients with due respect to the their feelings and our advanced research system. Although we are a small-scale company, we have recruited excellent and creative talents who are bravely challenging the new drug development with unique approaches and the venture spirit.
The research and development for drugs consists of explorative research, non-clinical study and clinical study in a broad sense.
Our R&D Division consists of three sections which respectively perform "research for discovery of novel compounds", "research on formulations (creation of new dosage forms)" and "development". The research section in charge of discovery of novel compounds aims to discover novel candidate compounds for the creation of innovative new drugs, while the research section in charge of formulations is striving to devise the dosage forms which can best meet the requirements in the medical front from a standpoint of patients. It is particularly making efforts to develop the dosage forms which are friendly to the patients allowing ease of intake such as orally disintegrating tablets.