Outline of Manufacturing Division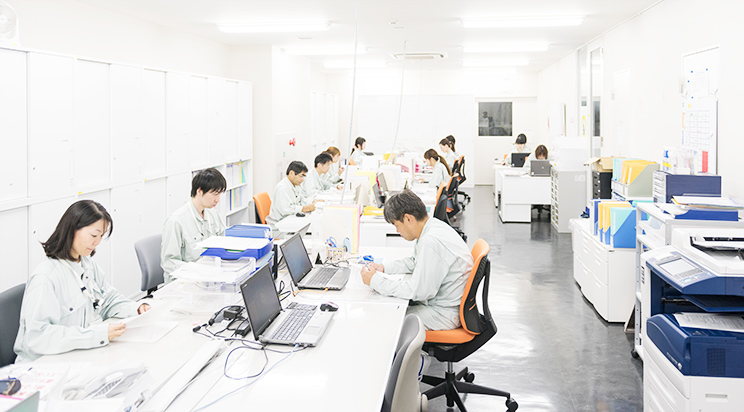 To manufacture high-quality drugs is the mission of Manufacturing Division
The mission of Manufacturing Division is to manufacture high-quality drugs assured of safety in an efficient and stable manner.
We have tried to realize the manufacturing facilities which satisfy the global standards in compliance with PIC/S GMP (Pharmaceutical Inspection Convention and Pharmaceutical Inspection Co-operation Scheme and Good Manufacturing Practice, global standards for manufacturing control and quality control of drugs). We own various state-of-the-art equipment to manufacture multifarious dosage forms and are manufacturing under the strict manufacturing control.
Corporate Regulatory Compliance & Quality Assurance
Assurance of product quality, efficacy and safety
The mission of Corporate Regulatory Compliance & Quality Assurance is to assure the quality, efficacy and safety of our products. We have a system in place which assures delivery of drugs which are reliable in quality, efficacy and safety.
Quality Control
We inspect quality at every manufacturing process from raw materials to the final product, to ensure our satisfaction of quality standards.
Quality Assurance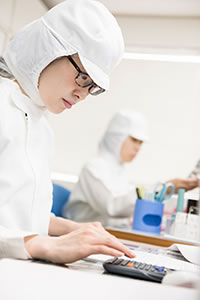 To provide patients with drugs of reliable quality assured of safety we have established the quality assurance system in compliance with "GQP (Good Quality Practice) and secured superior quality and reliability of drugs. To assure the product quality we have confirmed that not only our own plants but also the plants of other domestic and overseas raw material suppliers are operated under the appropriate management in compliance with GMP (Good Manufacturing Practice).
Pharmacovigilance
As the measures to assure safety of drugs we collect information on efficacy and safety, review it and report on side effects, if any, and provide patients and medical professionals with safety-related information as necessary.
Through such activities we minimize risks associated with drugs, protect patients' life and contribute to the improvement of their QOL.